What camera, recording and editing equipment do I use?
Here's what I will cover in this post:
Cameras
Microphone
Tripods
My Computer and Editing Equipment
---
My Camera – Canon G7X Mark II
I bought the Canon G7X Mark II a few months before I started my hike on the Pacific Crest Trail. I'm about to replace this camera with the newer model (G&X Mark iii) because this one is in very poor condition due to so much rough 'n' tumble on my trips. I did buy a Canon M50 recently but it's a little too big/inconvenient for the way I like to use my camera and so before using that camera, I've decided to send it back and exchange for a new Canon G7X Mark iii.
Some things I like about it: Small size, quality video, good in-built stabilisation, good sound, flip screen.
Some things I don't like about it: No output for external mic, you can sometimes hear the lens/sensor adjusting while recording.
Check out my exact camera here
Backup Camera – iPhone 7
I often use my smartphone for taking photos and making short videos. It's not as good as the Canon for cinematic shots etc.
My Vlogging Tripod – Polarduck Mini Tripod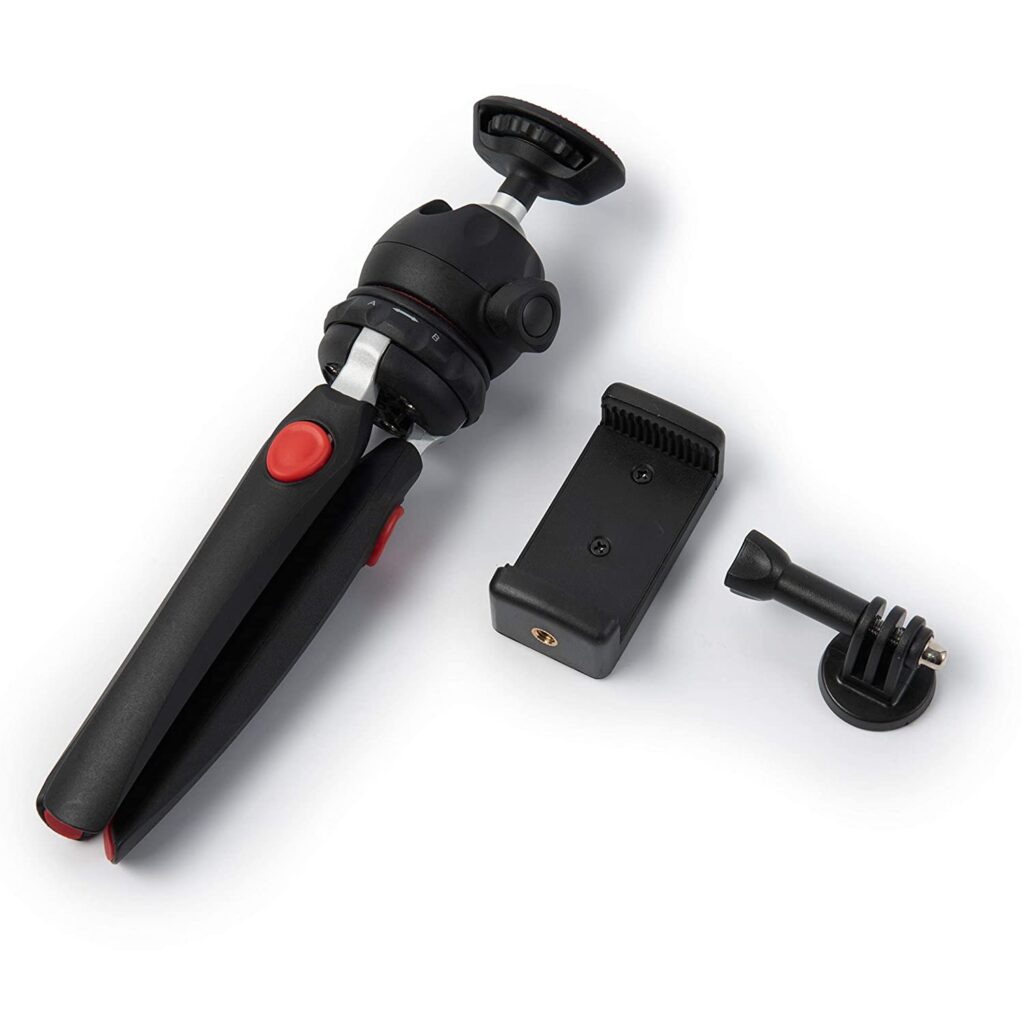 I recently picked up this tiny Polarduck tripod and really loving it so far. It's very versatile and reasonably durable. At such a small price-tag, I think this is a nice little piece of kit for anyone that likes to shoot on the go.
Tall Tripod – Amazon Basics 60-Inch Tripod
I'm kinda lazy when it comes to setting up a tripod. But occasionally, I need this tall one to capture a specific shot. It's very light which means the tripod can tip-over quite easily – especially in the wind – so be careful with it!
Check out the Amazon basics tripod here
Rode Smartlav Microphone
I've started "lavalier" (clip-on microphone) which also takes the sound to the next level for a podcast or video. While I have yet to use this mic outdoors, it will reduce the amount of interference caused by the wind. I also have a cheaper version – the Boya lavalier – but I have yet to use them enough to say which one is better. The Rode smartlav gets better reviews.
Important note: You need the Rode SC3 cable (adapter) to use a rode mic with the Zoom H1N1.
Check out the Rode Smartlav Mic here
My Portable Video Editing Device & Software
iPad Mini 4 & iMovie
Believe it or not, I have been using an iPad Mini 4 and the free version of iMovie to edit all of my videos since 2017. It's great for editing on the trail and can handle basic tasks like putting clips together or adding music etc. However, I've also been using this iPad at home because I simply couldn't afford anything more/better. I've always wanted something more powerful.
Some things I like about it: Easy to carry on the trail, surprisingly good for editing simple videos, last a long time!
Some things I don't like about it: Limited editing capabilities and my iPad mini will often crash in the midst of editing and sometimes wipe out several hours of work.
Check out my exact iPad mini here
Portable Hardrive – WD 1TB Elements
I used to keep all of my videos, photos and files on my laptop which eventually slowed down the performance. From now on, I will be using this portable hardrive to store my videos etc and try to keep as much space as possible on the Mac Mini to ensure the system is fast and working properly.